We Speak Microsoft Fluently
If you've been looking for a partner in technology consulting, bespoke solution development,
process automation, migration/upgrade, or support, you can stop now.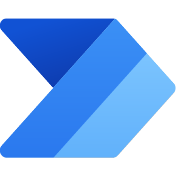 Intelligent virtual agents
Managed services to support
your Microsoft 365, SharePoint
Online, or SharePoint
on-premises solutions.
Support
SharePoint Administration
Advisory Services
Development
Strategic Planning
The hubley team includes Microsoft-certified SharePoint architects, farm administrators, and developers capable of building just about anything.
Whatever your goals, our approach will align with your IT policies and fold seamlessly into your business processes.
Our support model ensures that you have all the help you need with expertise in resolution.
"We like the fact that hubley leverages our investment in Microsft 365 and the power of SharePoint Online while shielding us from many of the administrative complexities of SharePoint itself."
Todd, Director of Information Technology, Teague Nall and Perkins